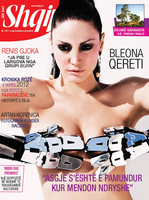 BleonaQereti: International recording star Bleona Qereti, who is best known simply as Bleona, is an award winning, multilingual artist, who has already taken her native Albania and Europe by storm, and whose sol... More »
This account has been suspended. If this is your account, please log in to see what action you can take.
No (visible) albums yet!